Università degli Studi di Urbino Carlo Bo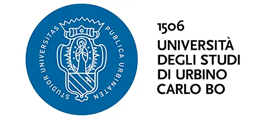 Last Update: April 7, 2022
University Professors in Experimental Biology (BIO/13)
PO (Professore Ordinario / Full professor)
PA (Professore Associato / Associate Professor)
RTI (Ricercatore a Tempo Indeterminato / Assistant Professor)
RTD-B (Ricercatore a Tempo Determinato – Senior / Fixed-term Senior Assistant Professor)
RTD-A (Ricercatore a Tempo Determinato – Junior / Fixed-term Junior Assistant Professor)
Fellows in Experimental Biology (BIO/13)
A (Assegnista di Ricerca / Post-Doctoral Fellow)
D (Dottorando / PhD Student)
B (Borsista / Fellow)
T (Tutor)
Research Group 1
Elena Barbieri
Valentina Natalucci
Matteo Bocconcelli
Research Themes
The activity of research is focused on cellular and molecular mechanisms of physical exercise in cancer prevention and treatment, with particular interest on IGF-1 system and isoforms, its regulation under physio-pathological conditions. Other research issues include the pleiotropic aspects of natural antioxidants in muscle homeostasis.
Keywords: Oxidative stress, exercise, Mediterranean diet, IGF-1 isoforms, cell proliferation, cell differentiation.
Research Group 2
Luca Galluzzi
Aurora Diotallevi
Research Themes
The research activity is focused on host-pathogen interaction in human and canine leishmaniasis, with particular interest on ER stress and small RNA dysregulated during infection. Other research topics include the development of molecular diagnostics methods for pathogen detection and typing, and the epigenome organization of the Leishmania parasites.
Keywords: Leishmania; ER stress; miRNA; HRM; qPCR.
Research Group 3
Alessandra Fraternale
Sofia Masini
Research Themes
Study of molecular mechanisms involved in the cellular redox state homeostasis and of their role in modulating the signaling pathways involved in antiviral and immunomodulatory responses. Particular attention is focused on the mechanisms by which reduced glutathione (GSH) can influence different aspects of immunoregulatory network, such as cellular mediated and humoral immunity, cellular proliferation and cytokine synthesis.
Keywords: redox homeostasis, glutathione, immunomodulatory response, cytokines
Teaching
BIO/13 Courses thaught by teachers of other Scientific-Disciplinary Sectors
web page administrator: Dr. Donatello Trisolino