Università degli Studi di Trento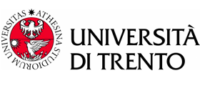 Last Update: March 04, 2020
University Professors in Experimental Biology (BIO/13)
PO (Professore Ordinario / Full professor)
PA (Professore Associato / Associate Professor)
RTI (Ricercatore a Tempo Indeterminato / Assistant Professor)
RTD-A (Ricercatore a Tempo Determinato – Junior / Fixed-term Junior Assistant Professor)
RTD-B (Ricercatore a Tempo Determinato – Senior / Fixed-term Senior Assistant Professor)
Fellows in Experimental Biology (BIO/13)
Laboratory of Transcriptional Neurobiology
Manuela BASSO
Angela Bonadiman
Deborah Ferrara
Alice Migazzi
Research Themes
TRANSCRIPTIONAL NEUROBIOLOGY
Extracellular vesicles (EVs) as meditor of (mis)communication in neurodegenerative diseases. Study of the molecular mechanisms leading to toxic loading of protein cargos in EVs and validation in human samples (biofluids).
Keywords: Extracellular vesicles, motor neuron, glia, biomarkers, patient profiling
Laboratory of Stem Cells and Cancer Genomics
Fulvio CHIACCHIERA
D'Ambrosio Alessandro (PhD student)
Research Themes
Keywords: epigenetics, cancer, stem cells, polycomb, SWI/SNF, transcription, cell identity
Laboratory of Stem Cell Biology
Research Themes
STEM CELL BIOLOGY
Mechanisms of stem cells differentiation into defined neuronal populations. Relevant stem cell-based models of neuropsychiatric and neurodegenerative diseases to study molecular bases of these diseases and for development of new potential therapeutics.
Keywords: stem cells, neurons, neural stem cells, hiPSCs, neurodevelopment, disease modelling, neurodevelopmental diseases, neurodegenerative diseases, schizophrenia
Laboratory of Cell Biology and Molecular Genetics
Emilio CUSANELLI
Katarina Jurikova (postdoc)
Nicole Bettin (PhD student)
Research Themes
Keywords: Telomere, noncoding RNA, TERRA, Telomerase, Cancer, live cell imaging
Laboratory of Biotechnology and Nanomedicine
Vito Giuseppe D'AGOSTINO
Jessica Corsi (PhD student)
Fabrizio Fabbiano (PhD student)
Elena Gurrieri (PhD student)
Research Themes
BIOTECHNOLOGY AND NANOMEDICINE
Extracellular vesicles as potential mechanism of disease spreading in oncological as well as neurodegenerative disorders. RNA and proteins as biomarkers from liquid biopsies using ultrasensitive detection methods.
Keywords: Extracellular vesicles, Nickel-Based Isolation (NBI), RNA, droplet PCR, alpha technology, liquid biopsy.
Laboratory of RNA Biology and Biotechnology
Michela A. DENTI
Ilaria Brentari (PhD student)
Research Themes
RNA BIOLOGY AND BIOTECHNOLOGY
microRNAs as gene regulators and their involvement in cancer, neurodegenerative diseases and heart diseases. Circulating microRNAs as disease biomarkers. RNA Therapeutics: siRNAs, chimeric RNAs and AONs for the cure of neurodegenerative and retinal diseases.
Keywords: microRNAs, RNA splicing, RNA therapeutics, exon skipping, neurodegenerative diseases, cancer, biomarkers
Laboratory of Cell Division
Luca FAVA
Giovanni Magnani
Alessia Mattivi
Matteo Burigotto (PhD student)
Iva Georgieva Dzhilyanova
Research Themes
CELL DIVISION
Mechanisms safeguarding the mitotic fidelity in human somatic cells and stress signalling pathways activated upon mitotic errors.
Keywords: Cell Division, Cytokinesis Failure, Chromosome Missegregation, Apoptosis, Centrosome, PIDDosome
Laboratory of Experimental Cancer Biology
Research Themes
Keywords: Telomere maintenance, ALT, tumor associated inflammation, uveal melanoma, xeno-transplantation, extracellular vesicles in cancer, DNA/RNA sensing pathway, cancer metabolism
Laboratory of Molecular and Cellular Ophthalmology
Research Themes
MOLECULAR AND CELLULAR OPHTHALMOLOGY
Mechanisms of asymmetrical/asymmetrical cell divisions and cell differentiation during ocular tissue's development. Cell biology and in vivo imaging of the regenerative zebrafish retina as model for human eye diseases.
Keywords: Asymmetric cell division, retina, Müller glial cells, ocular stem cells, Zebrafish, regeneration
Laboratory of Translational Genomics
Alessandro QUATTRONE
Chiara Ambrosini, PhD student
Veronica Bonazza, postdoctoral fellow
Francesca Broso, PhD student
Simona Cocchi, PhD student
Sara Longhi, postdoctoral fellow
Giulia Montuori, PhD student
Michela Notarangelo, PhD student
Gianluca Ricci, postdoctoral fellow
Denise Sighel, PhD student
Alessia Soldano, postdoctoral fellow
Research Themes
TRANSLATIONAL GENOMICS
Our work ranges from systems-level analysis of translation networks to their mechanistic dissection in mammalian cells, and to the causative role of their derangement in cancer and neurodegeneration
Keywords: translatome, epitranscriptome, motorneuron diseases, neuroblastoma
Laboratory of Brain Disorders and Cancer
Luca TIBERI
Aiello Giuseppe (PhD student)
Anderle Marica (PhD student)
Ballabio Claudio (PhD student)
Research Themes
LABORATORY OF BRAIN DISORDERS AND CANCER
Our research focuses on using human organoids to investigate molecular mechanisms underlying cancer development. More importantly, the creation of a specific cancer organoids could be useful to model cancer taking into consideration its molecular stratification.
Keywords: Organoids, Brain Cancer, Patient-specific
Teaching
BIO/13 Courses thaught by teachers of other Scientific-Disciplinary Sectors