Università degli studi di Salerno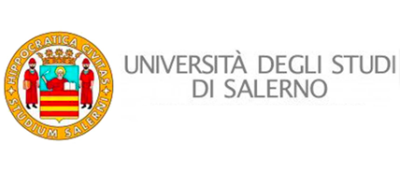 Last Update: October 7, 2019
University Professors in Experimental Biology (BIO/13)
Paolo Remondelli – Dipartimento di Medicina, Chirurgia e Odontoiatria "Scuola Medica Salernitana"/DIPMED
PO (Professore Ordinario / Full professor)
PA (Professore Associato / Associate Professor)
RTI (Ricercatore a Tempo Indeterminato / Assistant Professor)
RTD-A (Ricercatore a Tempo Determinato – Junior / Fixed-term Junior Assistant Professor)
RTD-B (Ricercatore a Tempo Determinato – Senior / Fixed-term Senior Assistant Professor)
Fellows in Experimental Biology (BIO/13)
Amodio Giuseppina – Dipartimento di Medicina, Chirurgia e Odontoiatria "Scuola Medica Salernitana"/DIPMED
Valentina Pagliara – Dipartimento di Medicina, Chirurgia e Odontoiatria "Scuola Medica Salernitana"/DIPMED
Pecoraro Michela – Dipartimento di Farmacia/DIFARMA
Paola Di Pietro – Dipartimento di Medicina, Chirurgia e Odontoiatria "Scuola Medica Salernitana"/DIPMED
A (Assegnista di Ricerca / Post-Doctoral Fellow)
D (Dottorando / PhD Student)
B (Borsista / Fellow)
T (Tutor)
Research Group 1
Research Themes
Role of the Endoplasmic Reticulum Unfolded Protein Response signaling pathways in neurodegenerative and cardiovascular disorders.
Keywords: UPR-vesicular trafficking-Parkinson's disease-endothelial dysfunction.
Research Group 2
Silvia Franceschelli
Michela Pecoraro
Research Themes
Attività di sostanze di origine naturale su cellule di pazienti affetti da Fibrosi Cistica; Studio dell'attività biologica di nuove molecole ad attività antitumorale;
Studio del ruolo della proteina BAG3 nel processo infiammatorio.
Research Group 3
Research Themes
Study of the cell uptake mechanisms and the intracellular fate of nanoparticles for applications in nanomedicine and nanotoxicology.
Keywords: endocytosis, vesicular trafficking, nanoparticles, drug delivery, cytotoxicity.
web page administrator: Paolo Remondelli