Università degli studi della Basilicata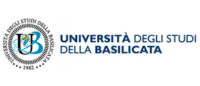 Last Update: September 16, 2019
University Professors in Experimental Biology (BIO/13)
PO (Professore Ordinario / Full professor)
PA (Professore Associato / Associate Professor)
RTI (Ricercatore a Tempo Indeterminato / Assistant Professor)
RTD-A (Ricercatore a Tempo Determinato – Junior / Fixed-term Junior Assistant Professor)
RTD-B (Ricercatore a Tempo Determinato – Senior / Fixed-term Senior Assistant Professor)
Fellows in Experimental Biology (BIO/13)
A (Assegnista di Ricerca / Post-Doctoral Fellow)
D (Dottorando / PhD Student)
B (Borsista / Fellow)
T (Tutor)
Research Group 1
Vittoria Infantino
Anna Santarsiero
Paolo Convertini
Research Themes
– Molecular mechanisms underlying the regulation of human gene expression in different cells including hepatocytes and macrophages. Looking more specifically at transcriptional regulation we are interested in both epigenetic mechanisms and transcription factors.
– mitochondrial epigenetics
-Interplay between gene expression and cellular signalings mainly focusing on macrophage activation.
– Transcriptional regulation of human genes encoding metabolic enzymes in physiological and pathological conditions.
Keywords: gene expression, transcriptional regulation, mitochondria, epigenetics, hepatocytes, macrophage activation.
webmaster: Vittoria Infantino