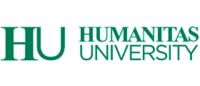 Last Update: September 17, 2019
University Professors in Experimental Biology (BIO/13)
PO (Professore Ordinario / Full professor)
PA (Professore Associato / Associate Professor)
RTI (Ricercatore a Tempo Indeterminato / Assistant Professor)
RTD-A (Ricercatore a Tempo Determinato – Junior / Fixed-term Junior Assistant Professor)
RTD-B (Ricercatore a Tempo Determinato – Senior / Fixed-term Senior Assistant Professor)
Fellows in Experimental Biology (BIO/13)
Elvezia Paraboschi – Dipartimento di Scienze Biomediche
Federica Ungaro – Dipartimento di Scienze Biomediche
A (Assegnista di Ricerca / Post-Doctoral Fellow)
D (Dottorando / PhD Student)
B (Borsista / Fellow)
T (Tutor)
Research Group 1
Giulia Soldà
Elvezia Paraboschi
Research Themes
Role of noncoding RNAs and splicing alterations in the pathogenesis of human diseases.
Keywords: Next-generation sequencing, microRNA, long noncoding RNA, alternative splicing.
Research Group 2
Stefania Vetrano
Federica Ungaro
Andrea Piontini (Technician)
Research Themes
molecular mechanisms underlying chronic intestinal inflammatory diseases and colorectal cancer.
Keywords: intestinal inflammation, colitis-associated cancer, mesenchymal stem cells, gut microbiota.
web page administrator: Giulia Soldà