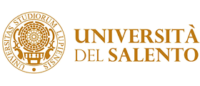 Last Update: September 25, 2019
University Professors in Experimental Biology (BIO/13)
PO (Professore Ordinario / Full professor)
PA (Professore Associato / Associate Professor)
RTI (Ricercatore a Tempo Indeterminato / Assistant Professor)
RTD-A (Ricercatore a Tempo Determinato – Junior / Fixed-term Junior Assistant Professor)
RTD-B (Ricercatore a Tempo Determinato – Senior / Fixed-term Senior Assistant Professor)
Fellows in Experimental Biology (BIO/13)
A (Assegnista di Ricerca / Post-Doctoral Fellow)
D (Dottorando / PhD Student)
B (Borsista / Fellow)
T (Tutor)
Research Group 1
Cecilia Bucci
Flora Guerra
Roberta Romano
Marco Mitruccio
Silvia Resta
Research Themes
Role of RAB proteins in the endocytic pathway
Molecular basis of Charcot-Marie-Tooth type 2B disease, a peripheral neuropathy caused by mutations of the RAB7 gene
Molecular mechanisms underlying genetic and acquired diseases (cancer, infectious diseases, neurodegenerative diseases) due to alterations of vesicular trafficking
Keywords: Endocytosis, Autophagy, Lysosome, RAB proteins, Intermediate Filaments, Extracellular vesicles, Cancer, Neurodegenerative diseases.
Research Group 2
Research Themes
Genetic and molecular basis of stress response in plants.
Production of recombinant proteins in heterologous prokaryotic and eukaryotic systems.
Molecular traceability in the food chain: detection of food contaminants or quality-related alleles, identification of pathogens in food matrices, genetic characterization of yeast strains.
Keywords: Stress-related genes, recombinant technologies, food quality.
web page administrator: Flora Guerra