Università della Calabria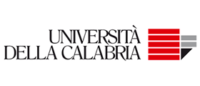 Last Update: September 16, 2019
University Professors in Experimental Biology (BIO/13)
Adele Chimento – Dip. Farmacia Scienze della Salute e della Nutrizione
PO (Professore Ordinario / Full professor)
PA (Professore Associato / Associate Professor)
RTI (Ricercatore a Tempo Indeterminato / Assistant Professor)
RTD-A (Ricercatore a Tempo Determinato – Junior / Fixed-term Junior Assistant Professor)
RTD-B (Ricercatore a Tempo Determinato – Senior / Fixed-term Senior Assistant Professor)
Fellows in Experimental Biology (BIO/13)
Paola Avena – Dip. Farmacia Scienze della Salute e della Nutrizione
Arianna De Luca – Dip. Farmacia Scienze della Salute e della Nutrizione
Francesca Ida Montalto – Dip. Farmacia Scienze della Salute e della Nutrizione
Marta Nocito – Dip. Farmacia Scienze della Salute e della Nutrizione
Sara Sculco – Dip. Farmacia Scienze della Salute e della Nutrizione
A (Assegnista di Ricerca / Post-Doctoral Fellow)
D (Dottorando / PhD Student)
B (Borsista / Fellow)
T (Tutor)
Research Group 1
Research Themes
Estrogenic receptors and related pathways in the progression of adrenal, testicular and mammary tumors
Regulatory factors of spermatogenesis and male gamete function with particular reference to the role of estrogens and xenoestrogens
Characterization of the molecular mechanism of bioactive substances present in foods with particular reference to olive oil.
Keywords: estrogens, xenoestrogens, estrogen receptors, adrenal tumor, testicular tumor, breast tumor, spermatogenesis
Research Group 2
Research Themes
Role of 27-hydroxycholesterol in the progression of adrenal and breast tumors.
Keywords: 27-hydroxycholesterol, adrenal tumor, breast tumor.
Research Group 3
Research Themes
Steroid receptors in cancer progression. Special focus on progesterone receptor action in breast cancer cell aggressiveness.
Keywords: breast cancer, progesterone, EMT, invasion, metastasis.
web page administrator: Pasquale Cicerelli